[:de]
Ein Graswurzel Sommerfest für Weltverbesserer*innen in Berlin  12. & 13. September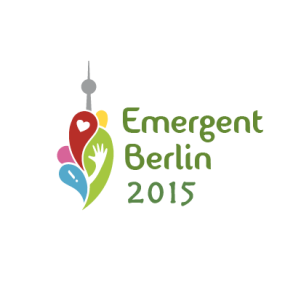 Welche neuen Ideen, Initiativen, Kooperationen und Aktionen für sozialere und ökologischere Lebensstile entstehen ("emerge") zur Zeit in unserer Nachbarschaft und in Berlin? Und was kann entstehen, wenn sie an einem Wochenende  zusammenkommen?
Ein Festival von und für Nachbar•innen, Berliner Projekte und neugierige Stadtbewohner•innen… rund um das Thema, was wir selber und gemeinsam in Berlin für den Wandel zur Nachhaltigkeit machen können.
Am 12. & 13. September 2015 in der Gerichtstraße in Berlin-Wedding.

Link zum Facebook – Event HIER

Tag 1 EMERGENT BERLIN (Samstag, 12.9.) wird lokale Akteure des Wandels aus ganz Berlin und darüber hinaus zusammenbringen. (Eintritt 3-8€ Spende)
Tag 2 EMERGENT WEDDING (Sonntag, 13.9.) wollen wir uns mehr auf unsere Nachbarschaft konzentrieren und Menschen und Projekte aus dem Wedding zusammenbringen. (Eintritt frei)
Der 12. & 13. September in Berlin
Am gleichen Wochenende finden mehrere super spannende Veranstaltungen statt, die sich alle auf unterschiedliche Art & Weisen mit sozial-ökologischem Wandel von unten befassen. Wir freuen uns und senden solidarische Grüße!
* SOLIKON KONGRESS an der TU: Akteur*innen des Wandels aus Praxis und Wissenschaft, In- und Ausland diskutieren über Konzepte der Transformation –  darüber, was wir hier auf dem Emergent Berlin im Kleinen in der lokalen Praxis fördern wollen.
* Der NETZGIPFEL BÜRGERENERGIE Berlin: Bürger*innen debattieren mit Experten aus Wissenschaft, Politik und Praxis über das Berliner Stromnetz, die Energieversorgung von morgen und die Gestaltungsmöglichkeiten der Gesellschaft.
* Auf den EXPERIMENTDAYS treffen sich Akteur*innen der kreativen Nachhaltigkeit, die zum Thema selbstorganisierte, gemeinschaftliche Wohnprojekte arbeiten.
* Und nicht zu vergessen: die SILENT CLIMATE PARADE am Samstag[:en]
A summer festival for people who want to make the world a better place in Berlin  Sept 12 & 13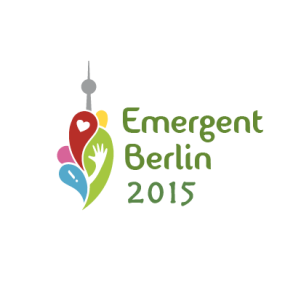 What can happen when you bring together local change makers in Berlin with curious citizens, active organizations, and potential supporters together with the theme of sustainability as a catalyst?
What new ideas, initiatives, cooperations and actions for more sustainable urban lifestyles are currently emerging in our neighborhood and in Berlin?  What can emerge, if those come together on one weekend? What practical actionable steps can we take as individuals and together as a community to make Berlin a better place?
12th & 13th of September in Gerichtstrasse, Berlin-Wedding.
Link to Facebook – Event HERE
Day 1 EMERGENT BERLIN (Saturday, 12th) will bring together local changemakers from all over Berlin and beyond. (Entrance 3 – 8 € Donation)
Day 2 EMERGENT WEDDING (Sunday, 13th) will focus more on our neighborhood and bring together people and projects from Wedding. (Entrance Free)[:tr]
Berlin'de organize edilen, dünyayi daha güzel bir yer haline getirmek isteyen insanlarin yaz festivali 12 Eylül & 13 Eylül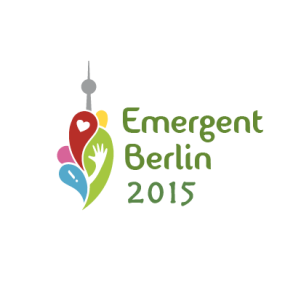 Berlin'de bulunan yerel değişimcileri, aktif kurumları ve potansiyel destekçileri süreklilik teması adı altında birleştirdiginizde neler gerçekleşebilir?
Hem Berlin'de hem de yaşadığımız bölgede daha sürekli bir şehir hayatına ulaşmak adına yeni ortaya çıkan fikirler, girişimler, aksiyonlar ve ortaklıklar nelerdir? Bütün bunlar bir haftasonu boyunca biraraya gelirse ortaya neler çıkabilir? Berlin'i daha iyi bir yer haline getirmek adına hem bireysel hem de toplumsal olarak ne gibi harekete geçirilebilir adımlar atabiliriz?
12 & 13 Eylül'de Gerichtstrasse, Berlin-Wedding
1. Gün Emergent Berlin (12 Eylül Cumartesi)
2. Gün Emergent Wedding (13 Eylül Pazar)[:]