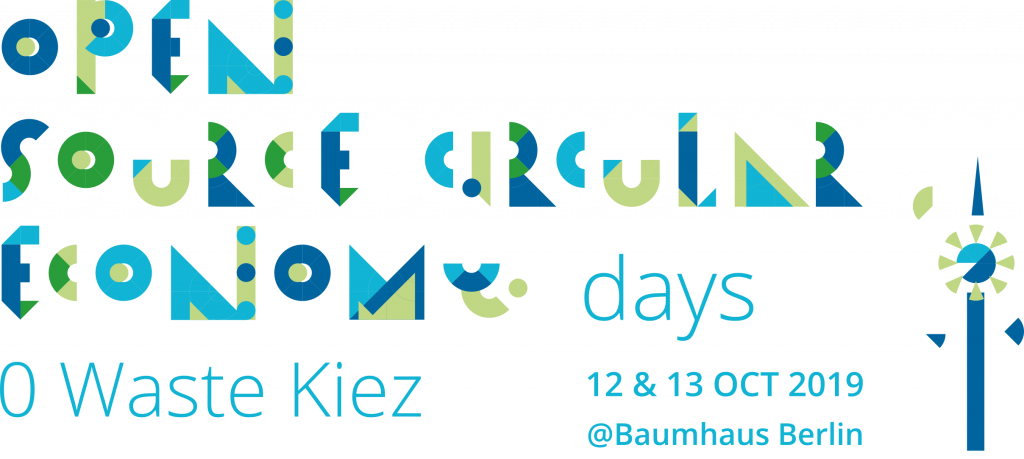 "0 Waste Kiez"

(de)
The Open Source Circular Economy Days (OSCEdays) Berlin are back in 2019! As every year, it's about openly sharing knowledge for a sustainable, waste free world and for a circular economy.

This year, the OSCEdays is co-hosted by Baumhaus Berlin as a part of the 7th annual Emergent Berlin Fest. The Baumhaus collective is running an open project space for sustainability in Berlin-Wedding and is currently developing a new project for next year.  Baumhaus and it's neighbors want to bring their "Kiez" (= Berlin style neighborhood) on the path towards Zero Waste – and become the first Zero Waste Kiez in the city. That's why the OSCEdays comes to Baumhaus this year. On-site, for two days, we'll do practical and theoretical experiments for transitioning a Kiez into a zero-waste-circular-kiez! Join us, contribute or just drop by!

*The OSCEdays are opening this year's Emergent Berlin Festival – ten days of exploring the question, "How we can design our places & spaces in the offline-world better and more sustainably?"  A waste free, non-toxic, climate friendly neighborhood is part of that for sure, and that's why the festival opens with the OSCEdays and this theme.
TICKETS
PROGRAM 
\(●◠‿◠●)/
see you at the event!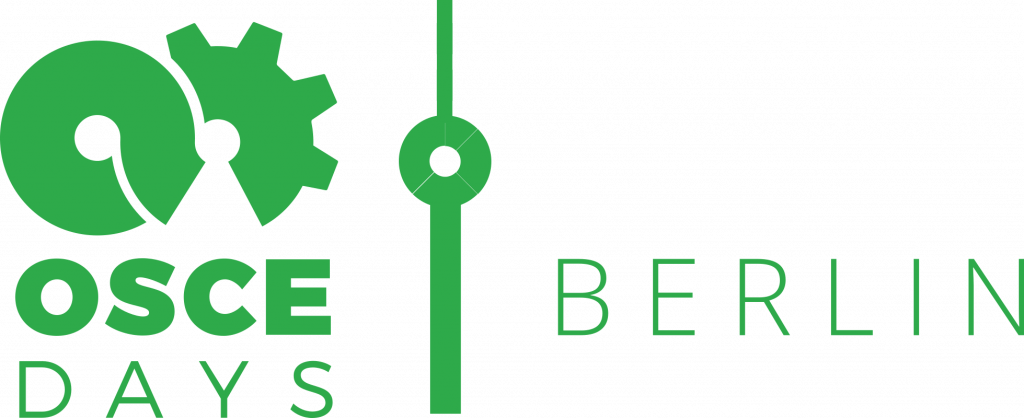 ARCHIVE: Call For Content 2019: Contribute a Session, Workshop or Lecture

We're looking forward to your ideas and program contributions, from practical hands-on workshops, e.g. bioplastic and waste reduction or street art, to lectures and thinking sessions on the topic.
Please send your contribution by e-mail to info@baumhausberlin.de with (1) a title, (2) a short description incl. a short info about you with links, (3) needed equipment, e.g. beamer, table, stove, and, if you have one (4) a pic as well. You'll hear back from us by October 1st the latest. If you have any questions, don't hesitate to contact us. You can also give us a call: 017621865009 (Lars)
PER MAIL TO: info@baumhausberlin.de
More Info

Here a few links with info about the event, the hosts, the ideas etc.
• the global OSCEdays-Project (OSCEdays Berlin is a part of it)
• the hosts: Das Baumhaus, Mifactori & Open Circularity (so far, more partner to come)
• OSCEdays Berlin 2018 – Website – Program – & FAQ
• OSCEdays Berlin 2017 – Report – Program – Pics
• Video & Essay: "Open Source Circularity – what is it and why do we need it? "?
• Make it Circular – a open poster with instructions for sustainable design