5 – 17 November 2018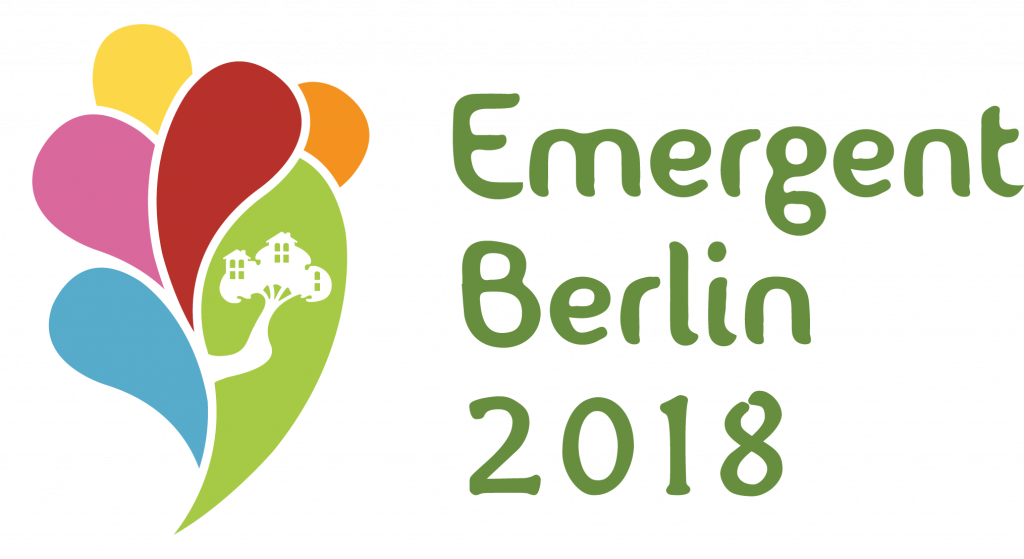 Emergent Berlin is a crowd-sourced and self organized annual gathering of a broad mix of people & projects in Berlin who are working to make the world a better place by making the world a more sustainable place.  We actively explore sustainability from a broad range of personal, ecological, aesthetic, cultural, economic and social perspectives with 2 weeks of events, project presentations, workshops and more!
This year's theme: *i m m e r s i v e   r e a l i t i e s* Program 2018
Hosted by Verein zur Förderung einer nachhaltigen urbanen Kultur (VFnuK) e.V. in cooperation with Das Baumhaus GbR.
THEME 2018: Immersive Realities
i m m e r s i v e : tending to fully dive into, to engage deeply
r e a l i t y : the state of things as they actually exist
The notion of "immersive realities" as a topic was sparked by considering the balance between the amount of time we spend communicating, connecting and interacting in the real world versus time in the virtual, augmented, remote and digital worlds in our personal and professional lives.  How can we shift the balance towards being more immersed in the embodied experiences of the 'real' reality?
It is an invitation to take a closer look at how within our concrete projects, places, events, lifestyles and interactions, we can create situations that open opportunities for a more embodied experience of sustainability.  It's within those moments of being immersed in balanced relationships to ourselves, each other and the world, that can bring a deeper understanding of and deeper engagement with acting sustainably.
Call For Participation – contribute a project presentation, a workshop, your experiences, stories, questions, ideas or your time helping out…

Food for thought – How can we create more experiences that resonate?  What kinds of real impact do we want to have in the 'real' world?  What are some ways we can immerse ourselves in more 'real' realities?  How can we make living sustainably our reality?  And how do we want to further grow those immersive realities?